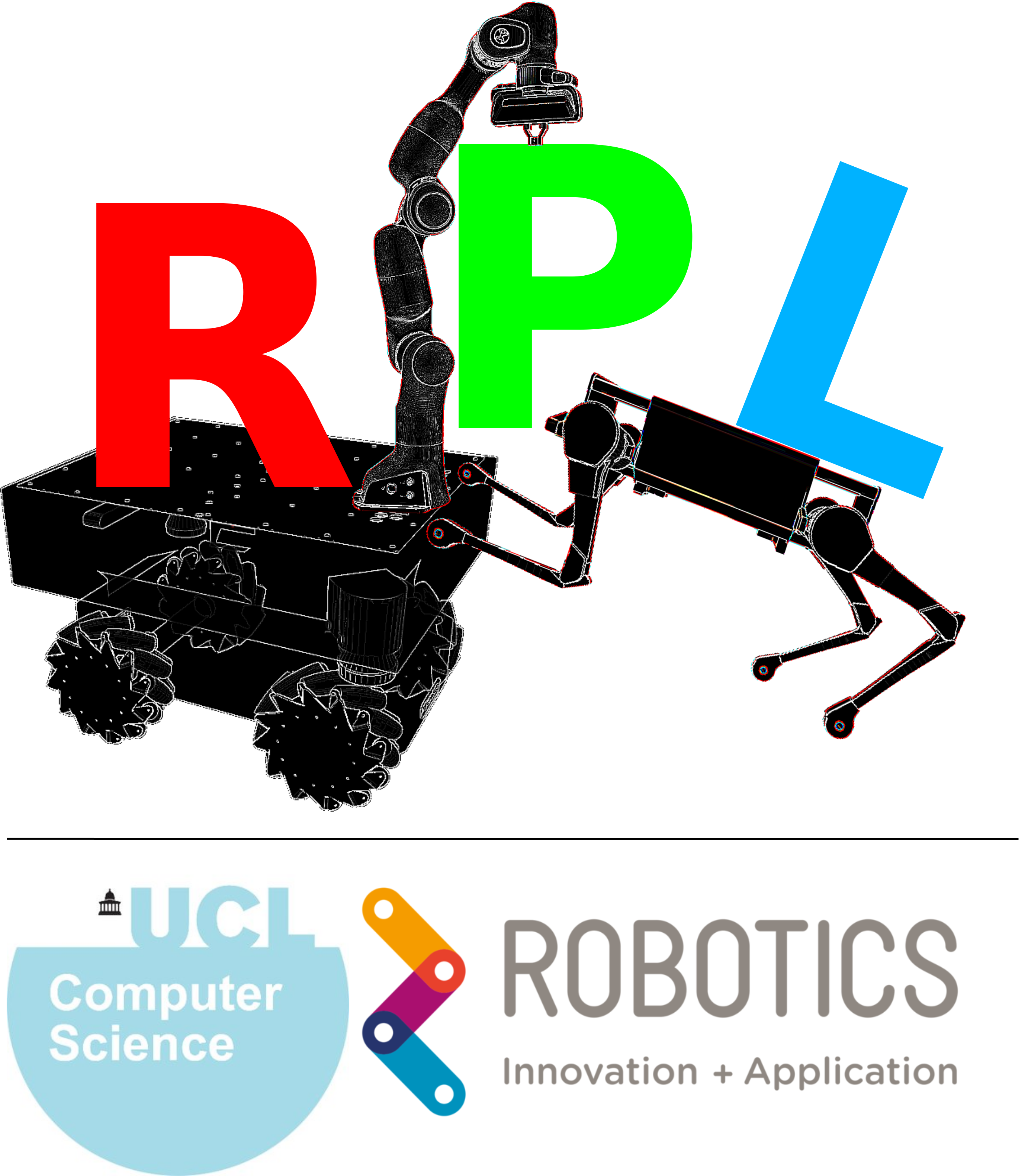 Openings
Open PostDoc Calls

No further funded PostDoc positions are available at the moment.



Open PhD Calls

If you are interested in joining our group at University College London (UCL), Computer Science Department, please e-mail me your CV (include grades and publications) along with a paragraph of your research interests.

PhD Themes:
Legged Robot Locomotion for Monitoring of Hazardous Environments.
Details in .pdf

---
I am involved in the UKRI Centre for Doctoral Training in Foundational Artificial Intelligence calls: here.

Deadline (first come, first served): June 1st (of any year).



---
PostDoc Application Instructions
We welcome applications by post-doc and research fellows. Those positions are usually aimed at particular projects, and thus the elligibility lies on that. Strong candidates may have a clear research development and CV. Above there are some particular positions that are available. If there is no funding available above you could instead propose a collaboration based on an externally-funded post-doctoral scholarship. Here are some potential funding opportunities (as described in the MLG of UCL): Some more information can be found here: UCL Postdoctoral Fellowships


PhD Application Instructions
Download template for research proposal

The general instructions from the CDT in Foundational AI apply also here: link. You could follow the following instructions (as described in the MLG of UCL):
CV
Transcript of records
Research proposal (approximately 4-8 pages)

Description of what excites you
A lay summary (which can be read by someone, who is not from the field) of your research proposal (up to 200 words)
Literature overview (what do other people currently do in the area you are interested in?)
How would you fill in existing gaps?
A concrete 6-months project you wish to start your PhD with (including timeline)
Why you would like to join UCL-CS and CDT of Foundational AI in particular
Download template for research proposal: here
---